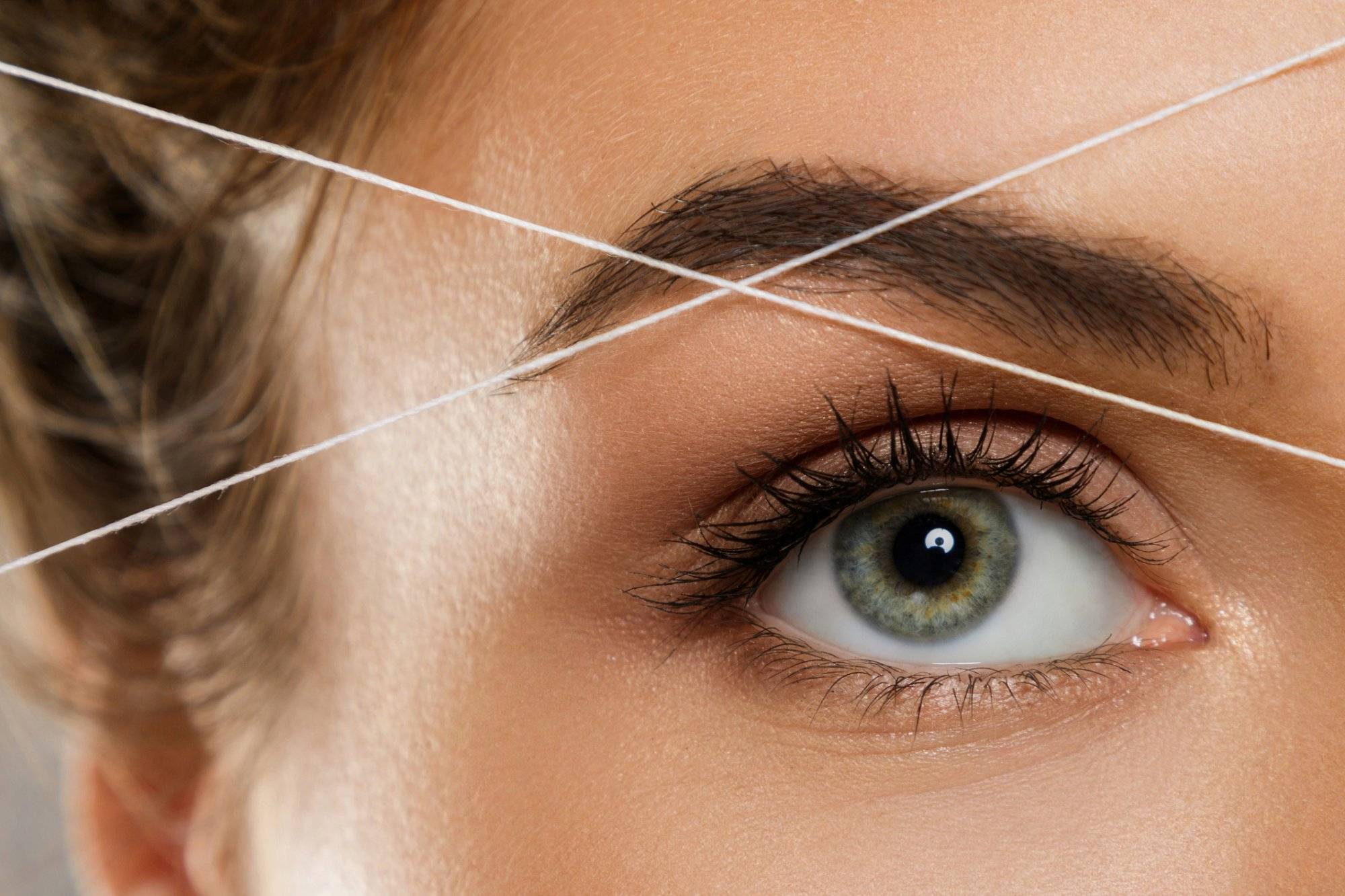 Discover the art of eyebrow threading perfected by the skilled professionals at Seem Threading Place & Skin Care, located within the vibrant Orchard Village in Lewisville. Step into their welcoming establishment and experience the best brow threading in town. With a commitment to excellence and a focus on enhancing your natural beauty, Seem Threading Place & Skin Care offers eyebrow threading services that will leave you feeling confident and fabulous. Stop by today and discover the best eyebrow salon at Orchard Village:
Eyebrow Threading: The Perfect Shaping Technique
This time-honored technique has been trusted for generations to shape eyebrows to perfection. At Seem Threading Place & Skin Care, their experienced technicians specialize in this ancient method, using a twisted thread to precisely remove unwanted hair and create clean, well-defined eyebrows. The threading process is gentle and precise, allowing for greater control and accuracy compared to other hair removal methods. Trust in the expertise of Seem Threading Place & Skin Care to transform your eyebrows into a beautifully shaped frame for your face.
How often should you get your eyebrows threaded?
The frequency of eyebrow threading depends on individual hair growth and personal preference. On average, it is recommended to get your eyebrows threaded every 4-6 weeks to maintain their shape and keep them looking groomed. However, this can vary from person to person. During your visit to Seem Threading Place & Skin Care, their knowledgeable technicians can assess your eyebrow growth pattern and provide personalized recommendations for the ideal threading schedule to suit your needs.
Unleash Your Natural Beauty
At Seem Threading Place & Skin Care, the focus is not only on hair removal but also on enhancing your natural beauty. Their skilled technicians take into account your facial features, bone structure, and personal style when shaping your eyebrows. By carefully threading and sculpting the eyebrows, they can create a flattering and harmonious look that brings out your best features. With each visit to Seem Threading Place & Skin Care, you can expect to leave with eyebrows that are precisely shaped, beautifully arched, and perfectly suited to your face.
Visit Seem Threading Place & Skin Care at Orchard Village in Lewisville today and experience the art of eyebrow threading. As experts in eyebrow shaping, they are dedicated to providing exceptional service and ensuring your satisfaction. Trust in their expertise, attention to detail, and commitment to your natural beauty. Book an appointment and unlock the potential of your eyebrows at Seem Threading Place & Skin Care. Your journey to perfectly shaped eyebrows starts here. Looking to enjoy more in Dallas? Check out our directory today!
Orchard Village is offered by Weitzman. Weitzman is one of the leading Retail Real Estate companies in North Texas. Weitzman offers a full range of Retail Real Estate services including Project Representation, Tenant Representation and Investment Sales and, is also a leading Asset Management and Development Services Retail Real Estate firm.
Photo Sourced from Getty Images: #1083288172