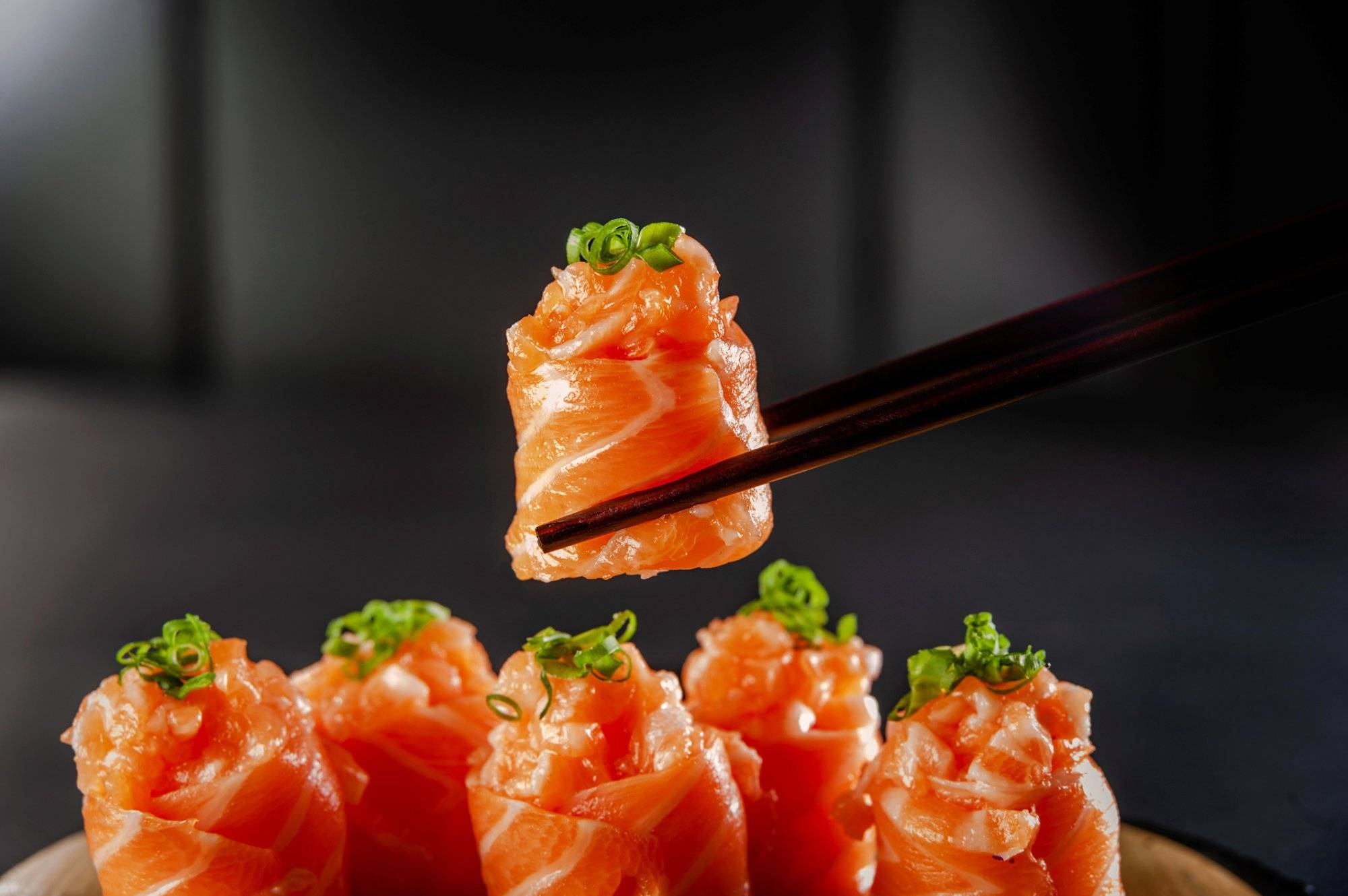 Nestled in the vibrant Orchard Village of Lewisville, an exceptional dining destination awaits—where the tantalizing flavors of fresh sushi in Lewisville, delightful sweet treats, and quality groceries converge. Welcome to Orchard Village, where dining and indulgence are elevated to new heights. Whether you're seeking an exquisite sushi experience at Sushi Rollin, craving the sweet indulgence of Sweetfrog's Frozen Yogurt, or in need of fresh ingredients from WinCo Foods for a remarkable home-cooked meal, this charming shopping center caters to all your culinary desires. Stop by to enjoy delicious food in Lewisville at Orchard Village:
Savor Exquisite Fresh Sushi in Lewisville
At Orchard Village in Lewisville, dining becomes an extraordinary experience with the delectable delight of fresh sushi at Sushi Rollin. For the freshest sushi in town, make your way to Sushi Rollin. Whether you prefer a cozy dine-in setting or the convenience of take-out, Sushi Rollin offers an impressive selection of handmade sushi rolls, sashimi, and unique appetizers. Their dedication to crafting each dish with precision ensures a culinary journey that satisfies every craving for fresh sushi in Lewisville. With a casual and family-friendly atmosphere, Sushi Rollin guarantees an unforgettable sushi dinner that will leave you longing for more.
Delight in Sweet Treats
Complete your Valentine's Day dinner in Lewisville with a sweet indulgence from sweetFrog's frozen yogurt. Indulge in their wide selection of delicious and refreshing frozen yogurt flavors, toppings, and add-ons. Visit Orchard Village and savor the sweetness of sweetFrog.
Find Fresh Ingredients for Your Sushi Creations
If you're in the mood for a culinary adventure at home, visit WinCo Foods at Orchard Village to find the freshest ingredients for your sushi creations. Their wide range of quality produce, seafood, and pantry essentials ensures that you have everything you need to make your own fresh sushi in Lewisville. With WinCo Foods, you can bring the authentic flavors of sushi to your kitchen and enjoy the satisfaction of crafting your own delicious sushi rolls.
Indulge in the tantalizing flavors of fresh sushi in Lewisville at Sushi Rollin, a culinary gem at Orchard Village. Whether you dine-in, take-out, or embark on a sushi-making adventure at home with ingredients from WinCo Foods, the exquisite taste of fresh sushi will captivate your senses. Complete your dining experience at Orchard Village with a sweet treat from Sweetfrog's Frozen Yogurt, where the perfect balance of flavors awaits. Experience the culinary delights of Orchard Village in Lewisville and embark on a journey of dining and indulgence like no other. Looking for more delicious restaurants in Lewisville? Check out our directory today!
Orchard Village is offered by Weitzman. Weitzman is one of the leading Retail Real Estate companies in North Texas. Weitzman offers a full range of Retail Real Estate services including Project Representation, Tenant Representation and Investment Sales and, is also a leading Asset Management and Development Services Retail Real Estate firm.
Photo Sourced from Getty Images: #1368812032