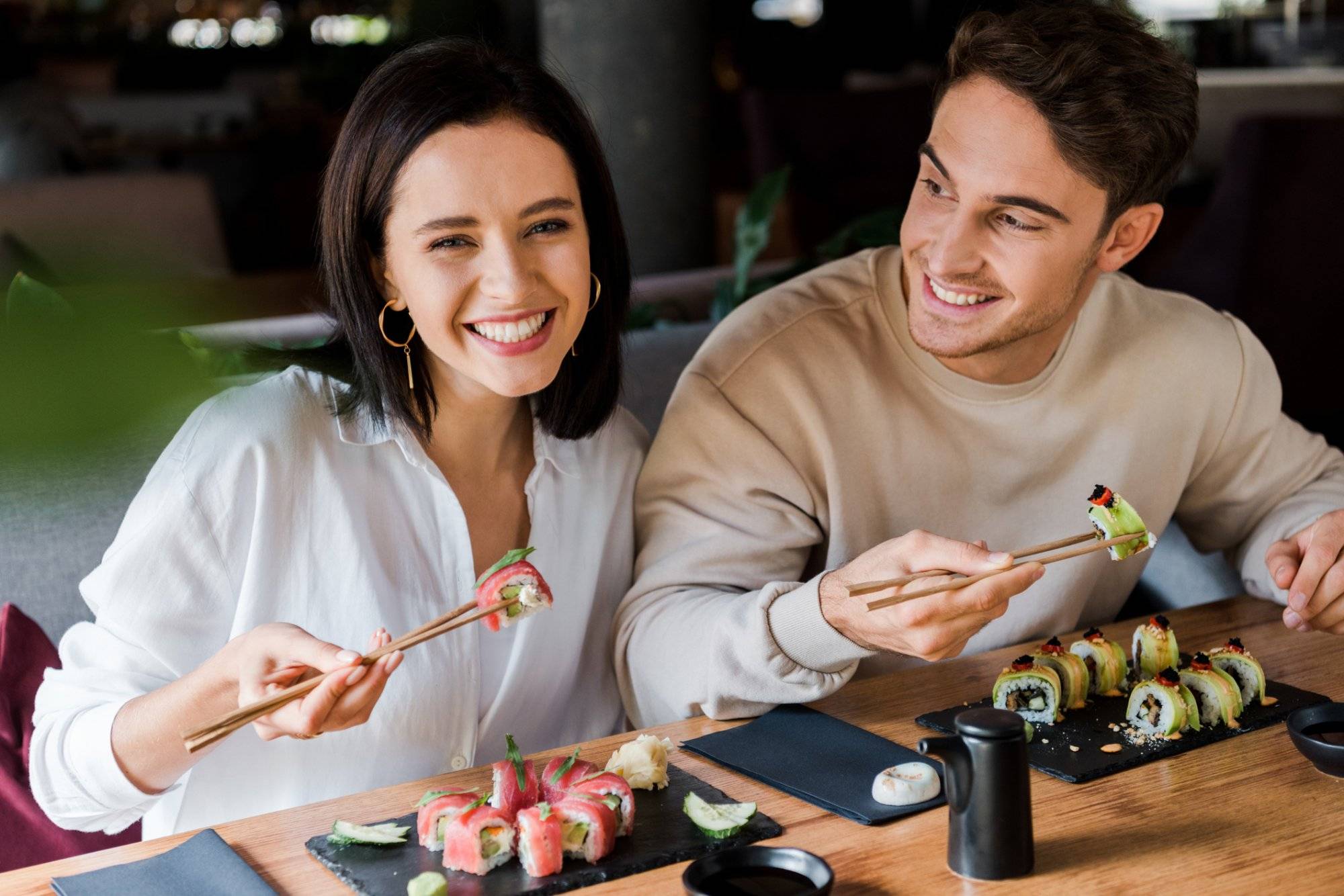 Welcome to Orchard Village, a vibrant shopping center where culinary delights await. Among the array of exceptional dining options, Sushi Rollin Lewisville stands out as a haven for sushi lovers. Located within Orchard Village, this Japanese culinary gem offers an unforgettable experience, enticing customers with its delectable sushi rolls and impeccable flavors. Stop by today to satisfy your cravings at Sushi Rollin at Orchard Village:
Signature Rolls. A Culinary Journey
Embark on a culinary journey like no other at Sushi Rollin as you explore their exquisite signature rolls. Each roll is a work of art, meticulously crafted to deliver a symphony of flavors that will tantalize your taste buds. From traditional favorites to innovative creations, Sushi Rollin Lewisville's signature rolls showcase the expertise and creativity of their talented chefs. Get ready to indulge in a world of taste sensations with every bite.
Unforgettable Flavors in Every Bite at Sushi Rollin Lewisville
What are the signature rolls at Sushi Rollin Lewisville? One standout creation is the Lewisville Roll, a delightful combination of succulent shrimp tempura, creamy avocado, and a touch of tangy eel sauce. The flavors intertwine to create a symphony of tastes that will transport you to sushi heaven. Another must-try is the Orchard Blossom Roll, featuring fresh salmon, velvety cream cheese, and a burst of vibrant mango. Each bite is a sensory delight, showcasing the expertise and artistry of Sushi Rollin's culinary team.
Unique Creations for Adventurous Palates
For those seeking a more adventurous dining experience, Sushi Rollin Lewisville offers rolls that push boundaries and ignite the taste buds. The Samurai Sunrise Roll is a prime example, combining spicy tuna, crisp cucumber, and a zesty jalapeño kick. It's a roller coaster of flavors that will satisfy even the most daring sushi enthusiasts. With every roll, Sushi Rollin dares to be different, offering unique creations that cater to the boldest of palates.
Indulge your senses and treat yourself to the exceptional sushi rolls at Sushi Rollin in Orchard Village. The culinary journey that awaits you is unparalleled, with signature rolls crafted to perfection and flavors that leave a lasting impression. Whether you're a sushi aficionado or new to the world of Japanese cuisine, Sushi Rollin promises an unforgettable experience. Embark on a flavor-filled adventure today and discover why Sushi Rollin is the ultimate destination for sushi lovers. Looking for more delicious restaurants in Lewisville?  Check out our directory today!
Orchard Village is offered by Weitzman. Weitzman is one of the leading Retail Real Estate companies in North Texas. Weitzman offers a full range of Retail Real Estate services including Project Representation, Tenant Representation and Investment Sales and, is also a leading Asset Management and Development Services Retail Real Estate firm.
Photo Sourced from Getty Images: #1182472777